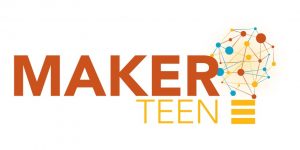 The full lineup of MakerTeen @ Home kits is back!

The MakerTeen @ Home Kits are take-and-make kits of various crafts and STEAM activities with supplies & instructions. Kits are for teens grades 6-12. Available kits: (click on links to preview & download extra copies of instructions & templates):
Beaded Wind Chimes
Chopped Challenge: MyPlate
Decorated Cork Board Tiles
DIY Candles
DIY Clothespin Photo Collage
DIY Fidget Toys
DIY Hand Warmers
Glitter Jars
Mug Decoration & Mug Treats
What are the kits?
Each kit is a different MakerTeen activity in a small paper bag. They include instructions and supplies for your creation. They are assembled by library staff using the latest health precautions (e.g. washing hands, sanitizing supplies, etc.). If you have further concerns or tips for health & safety for the assembling and disseminating of these kits, feel free email us!
How can I get a kit?
Kits can be requested to be picked up via curbside pickup, or via Home Delivery (must be enrolled in Home Delivery Service-Families must live in suburban Ramsey County to qualify for Home Delivery Service). You will be notified via email when your kit is ready to be picked up, usually within 4-5 business days. Because we have a fixed amount of supplies and budget, kits are now limited to three (3) kits per teen. Use the form below to request your kit: