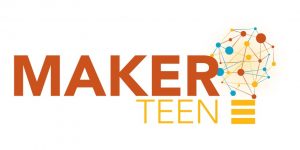 The Maker Teen @ Home Kits are take-and-make kits of various STEAM activities with supplies & instructions.
Available kits: (click on links to preview & download extra copies of instructions & templates)
What are the kits?
Each kit is a different MakerTeen activity in a large envelope that includes instructions and supplies. They will be assembled by library staff using the latest health precautions (e.g. washing hands, sanitizing supplies, etc.). If you have further concerns or tips for health & safety for the assembling and disseminating of these kits, feel free email us!
How can I get a kit?
Kits can be ordered to be picked up at curbside pickup.
Please call
RCL - Maplewood, 651-724-6003, Press 3
RCL - Roseville, 651-724-6001, Press 3
RCL - Shoreview, 651-724-6006, Press 3
Let staff know you would like one of the MakerTeen kits, which one you would like, and they will walk you through curbside pickup procedures.
How many can I get?
Due to limited supplies, only one copy of each kit is available per teen.
What do I do with the kits when I am done?
If you like, feel free to share your creative creations with us by sending us an email with picture(s) of the completed craft and any thoughts on the project! If you have leftover supplies, no need to worry about returning them. Leftover supplies and completed craft are yours to keep and use however you choose. (fun idea: use leftover scraps of each project to combine into other creative crafts you can think of and share those with us too!)


---