May

Congratulations Olivia, Sophia, and Elena!
Fall Cake
Ingredients: Flour, Baking Soda, Cinnamon, Salt, Apples, Applesauce, Sugar, Oil, Eggs, Nuts, Ground Cloves. Toppings: Ice Cream, Caramel Sauce.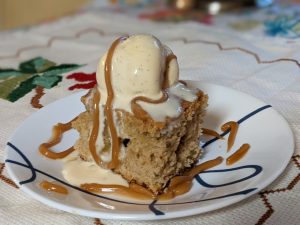 Self-review: We enjoyed the cake very much and thought that the Ground Cloves added an unexpected but pleasant burst of flavor. The combination of Apples, Ground Cloves, Nuts, and Caramel is not one you see every day, but that does not make it any less delicious.
April
Congratulations Emma L!
Beet & Sweet Potato Soup
Ingredients: Sweet potatoes Beets Leeks Soup base Coconut milk Sour cream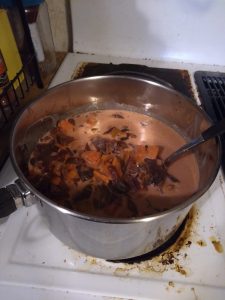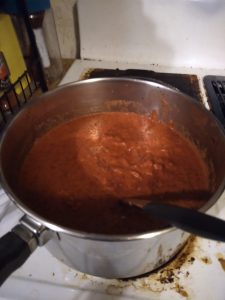 Self-review: I think it turned out good, but the coconut milk was overpowering and I think it would've been better without it. But at least now I know and I got to try coconut milk. Other than that it was tasty.
March

Congratulations Emma L!
Wild rice & jackfruit soup
Ingredients: Butter, Garlic, Leeks, Potatoes, Jackfruit, Mushrooms, Wild rice, Mushroom soup base, Water, Milk, Flour, Garlic herb seasoning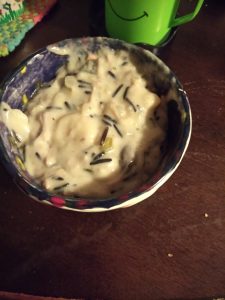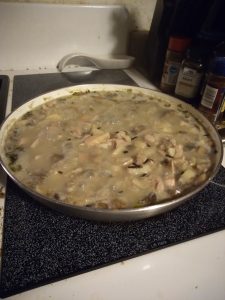 Self-review: I like it because I learned about jackfruit and how you can use it as a substitute for chicken. I also liked it because I got to try new foods and I probably wouldn't have ever tried jackfruit and wild rice, especially together, in a soup. And it was really good.
January/February

Congratulations Aubree K!
Mediteranean Baked Chicken
Ingredients: 4 Chicken breasts 1 Lemon Olive oil Allspice Saltine crackers Nutmeg Paprika Pepper thyme Garlic cloves Lemon juice.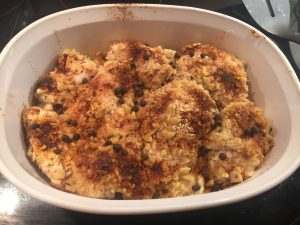 Lemon and Key Lime Pie
Ingredients: 1 lime Lime Juice Sour cream Evaporated milk Graham crackers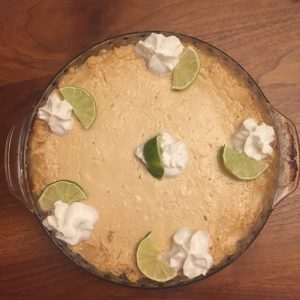 Self-review: Overall I really enjoyed the baked chicken, It was the perfect mixture of spices. The Key Lime Pie was fine, but I would have used a different recipe.